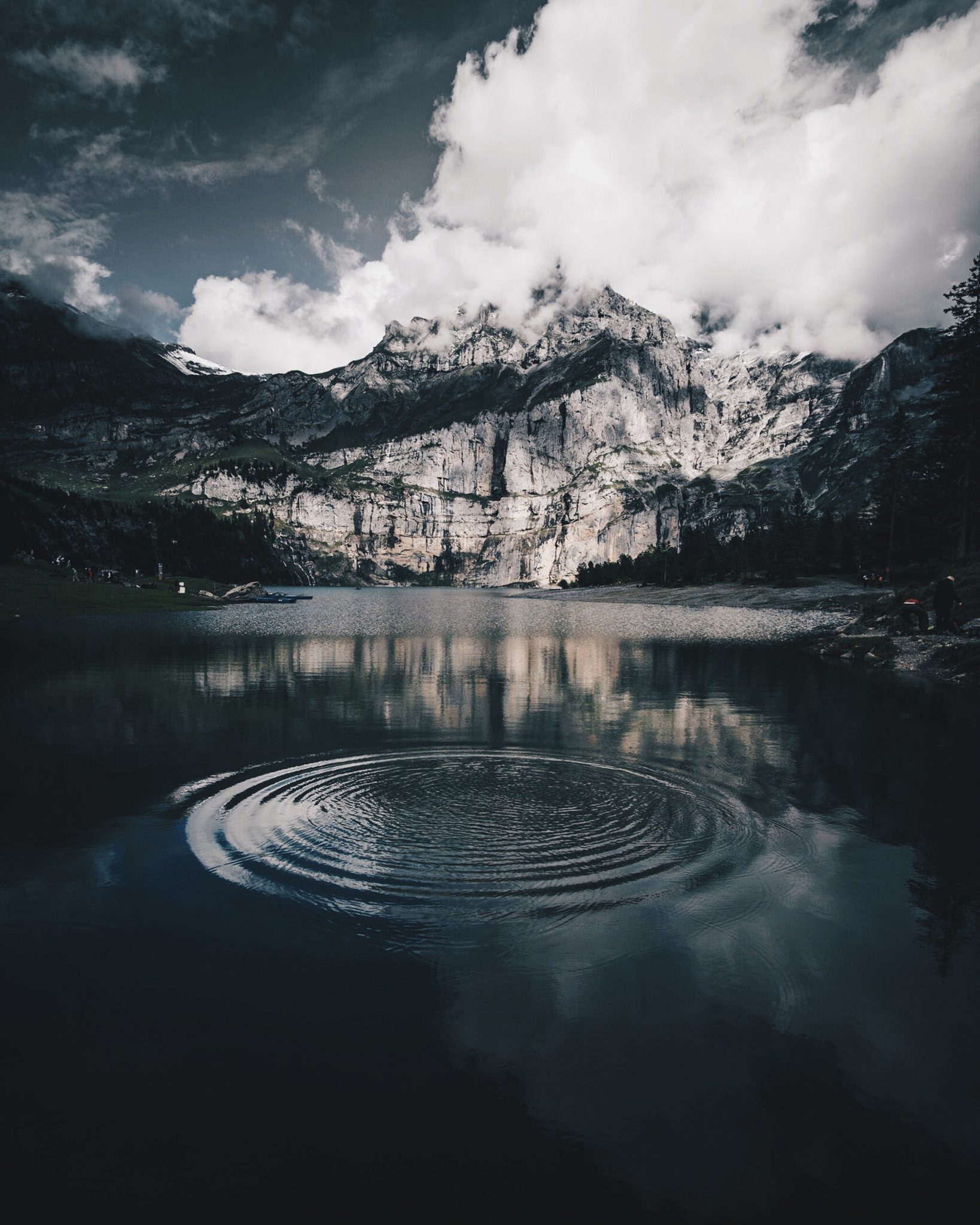 …a dwelling place for God
July 22, 2018
Scriptures: Ephesians 2:11-22, Mark 6:30-34, 53-56
Ephesians 2:11-22
So then, remember that at one time you Gentiles…were without Christ, being aliens from the commonwealth of Israel, and strangers to the covenants of promise, having no hope and without God in the world. But now in Christ Jesus you who once were far off have been brought near by the blood of Christ. For he is our peace; in his flesh he has made both groups into one and has broken down the dividing wall…between us. He has abolished the law with its commandments and ordinances, so that he might create in himself one new humanity in place of the two, thus making peace, and might reconcile both groups to God in one body through the cross…So he came and proclaimed peace to you who were far off and peace to those who were near; for through him both of us have access in one Spirit to the Father.
So then you are no longer strangers and aliens, but you are citizens with the saints and also members of the household of God, built upon the foundation of the apostles and prophets, with Christ Jesus himself as the cornerstone. In him the whole structure is joined together and grows into a holy temple in the Lord; in whom you also are built together spiritually into a dwelling-place for God.
Mark 6:30-34, 53-56
After returning from all the work Jesus had sent them out to do, the apostles gathered around Jesus, and told him all that they had done and taught. He said to them, "Come away to a deserted place all by yourselves and rest a while." For many were coming and going, and the disciples did not even have time to eat. And so they went away in the boat to a deserted place by themselves. Now many saw them going and recognized them, and they hurried there on foot from all the towns and arrived ahead of them. As Jesus went ashore, he saw a great crowd; and he had compassion for them, because they were like sheep without a shepherd; and he began to teach them many things.
When they had crossed over, they came to land at Gennesaret and moored the boat. When they got out of the boat, people at once recognized him, and rushed about that whole region and began to bring the sick on mats to wherever they heard he was. And wherever he went, into villages or cities or farms, they laid the sick in the marketplaces, and begged him that they might touch even the fringe of his cloak; and all who touched it were healed.  This is the word of our Lord…
Every once in a while, we see someone who absolutely has a heart for others…someone who thinks of the health and happiness of others before themselves…someone who is almost always happy to see you and who almost always seems to be smiling…as though life is simply not capable of dragging them down, at least not for long.
My sister Ann is just such a person.  Ever since she was a little girl she seems to have shown that she truly has a servant's heart, always seeking to help others, always encouraging you to look at the other side of things…that side that says 'it is not so bad', always holding that there is a bright side, and that it is easier if you would just fret less and smile more.  Even as a young girl she seemed to be the one quick to offer to help, or to try and smooth out disagreements or problems that might have arisen between her other four highly competitive siblings!
Those who know her were not surprised when after having two girls of her own she adopted an infant boy from China and brought him into the family, or when years later she adopted another older boy from China who it turned out had significant special needs.  Undaunted, Ann and her husband Mark threw themselves into the life-changing and all-encompassing work of caring for my namesake nephew David and loving him into the wonderful young man he is today.
And it seemed somehow only natural that Ann would then start a critical ministry in her church providing Adoption Support for other families just beginning to walk the path she and Mark had long traveled.  And the other four of us siblings will forever be in her debt for caring for my father in the last years of his life, encouraging him to move to Houston and eventually finding him a place of his own in an assisted living facility not far from her home so she could visit him often and tend to his needs.  Ann was certainly one of those 'better angels' we hear of, one of those who by their very nature tend to bring out the best in everyone around them.
We each need to learn how to be a better angel for one another…calling out and encouraging us unto our best behavior, insisting that we be the best and truest reflection of God's love for each other first, and then for those who are not yet a part of our family of fellowship.  It is a most solemn and sacred task, not all that different than the loving reminder Jesus gave his disciples when he washed their feet after sharing the last supper with them on the night of his arrest…sharing with them that our call is not only to be humble servants one of another but also to be those who are willing and not ashamed to help clean away the dust and dirtiness of daily life we all tend to let burden and weigh us down needlessly.
In fact, one of the greatest gifts we can have from our Lord is a friend who is close enough to us to be truly honest with us.  One who is not afraid and in fact thinks nothing of calling us out whenever we lapse into speech or behavior that is less than loving, less than friendly, less than holy.  Someone who insists that we behave always in a way that reflects the faith we profess and that reflects the One in whom we have put our trust.  A true friend who will not let us be less than loving and who does so in a most caring way, gently chiding us to correct our less than caring behavior whenever it slips out, reminding us, no, insisting that we can do better, that we can be better…almost as if they were an angel of God sitting and keeping watch right on our shoulder, much like verse 21 in Isaiah chapter 30 which reads, "And when you turn to the right or when you turn to the left, your ears shall hear a word behind you, saying, "This is the way; walk in it."  Such a friend is an invaluable gift from God, something we all need, and something we all need to learn to be one for another.
Our scripture passage from Ephesians tells us that in fact 'together we are being built spiritually into a dwelling place for God'…a place wherein the Spirit will be delighted to dwell…a place that accurately reflects the servant character and loving nature of our Lord.  If we were all to consider the possibility that together we were supposed to be a place for God to dwell within, it might go a long way towards helping us to temper our own behavior before anyone even needed to tell us!
And our other passage from Mark's gospel reminds us that this work for the Lord, the work whereby we serve the Lord and one another is a constant work, an unending work…a work like that of the exhausted and hungry disciples that day who having just returned from journeying throughout the land in holy endeavors were not allowed to rest up but were pressed right back into serving those who saw them leaving and then sought them out.
Our work for God, the work whereby we are both being and helping others become more like Christ is an unending work, a work wherein there truly often is no rest for the weary.  Our work caring for one another and shepherding the growth of each other through attentive listening and gently reminding and correcting is also not without challenge. For the siren call of the world's ways, so seductive in its drive towards self-centeredness and selfish personal satisfaction is ever present.
It is so easy and so tempting to participate in dialog or conversation that breaks down rather than builds up another.  So easy in fact that I would surmise that many are often unaware that they are even being a part of harming or injuring another with words said or left unsaid.  The temptation to be a part of a juicy bit of gossip is truly as old as the human story and no less destructive than it ever was.  It takes real discipline to refrain from participating and at times even more courage to be the one to step in and intervene in order to stop it in its destructive tracks.  But that is truly our call as those who profess to follow our Lord of love.
So, an important part of our task as those who follow our Lord, is first a willingness to engage in honest self-reflection, to examine our own behavior and to be in tune with our own interactions with those around us.  For I am sure that often, unless it is pointed out specifically that many are totally unaware that they are complicit in behavior or speech that is ultimately unkind or injurious to another.  Anytime we allow ourselves to be a part of passing along such a story or comment, anytime we do not step in and counter something that is hurtful or unkind regarding another, even if there seems to be the smallest kernel of truth to it, we are furthering the cause of division and breaking down rather than building up the body of Christ…slowing down the process of becoming that in which our Lord is pleased to dwell within.
The Greek word for 'sin' is 'hamartia' which most closely translates into English as 'missing the mark'.  Traditionally we have defined 'sin' here in our fellowship as 'separation from God' which ties in pretty well with the notion of 'missing the mark', not getting it quite right in either our personal life or decisions, or in our life and fellowship together.  Missing the mark personally is something we each need to go to God individually for…however missing the mark in terms of how we treat each other or care for one another is something we need to work on all together as a family…it takes a fellowship to grow 'Christlike' together…and unfortunately a fellowship if it is not careful, can grow apart from one another as well.  Speaking ill of another or allowing a chain of gossip to include you without taking action to stop it is one of the most subtle ways we can sin…one of the most subtle ways we can miss the mark when it comes to what the Spirit is seeking from us.  And of late there seems to have been an increasingly unacceptable amount of this kind of uncaring and unloving going on all about us and including a surprising number of individuals.
Perhaps it's the heat or the stress and busyness of life but whatever it is I have been hearing far too much from far too many people lately about other people's business.  As the pastor I know I will hear more than most, however lately the amount of gossip and talk going on in little circles and behind people's backs has been striking…as well as disheartening…however it is also evidence to me that we are going through growing pains…and growing pains are evidence that at least we are growing!
But the task remains for all of us to seek to cherish one another more deeply every day and in every way.  The popular song from the sixties, 'Let There be Peace on Earth' says it well in its opening line… 'Let there be peace on earth, and let it begin with me'.  Truly we each need to learn to let it begin with ourselves…we each need to stand in that place of being willing to take the heat for refusing to be a part of any talk or action that instead of building up the body works at tearing it down.
At our last Council meeting we spent considerable time discussing just this issue, and by the time we had finished they had all asked me to speak about it in a Sunday morning message.  They all felt that we needed to confront the issue together and together promise to work more diligently at supporting and lifting one another up.
For in truth, it takes almost no effort to be kind to another, to smile or to offer a word of encouragement…it is not hard at all to cherish each other.  And it is just as easy to tear it all down with an unkind word or an inconsiderate gesture.  Missing the mark when it comes to relationships within the body not only tears at the fabric of the fellowship but it also serves to color the picture others see when they look at us from the outside.  Like a pebble dropped into a lake whose ripples eventually reach the other side, an unkind comment or whispered insult will go on and on until it is deliberately stopped.  However, so too with goodness and graciousness…for acts or words of mercy and love, of kindness and care spread outwards as well, affecting others in positive ways we may never see or know.
If we are being prepared by the Spirit to together be a dwelling place for God and for God's outreaching and unconditional love then every word, every act, every intent to cherish another and to truly care for them will further show our life together to be a family that knows, that loves, and that shows the love of God visibly and undeniably.
Our fervent prayer must be; let there be peace on earth…and let anything and everything that would stand in its way be engaged by my spirit so that only love might proceed further, with every unkind word, every act of injury having been stopped by the Spirit of God's love within me…and within you.
So, let us all get into the habit of cherishing one another, of truly loving one another, and of protecting one another from any unkind word or deed we see headed in their direction…for in that way we will fulfill the words of Jesus in John 13 and verse 35 where he says, 'By this they shall know that you are my disciples…if you have love one for another'.  Let us strive at all times to live into that call of our Lord…even when we are exhausted and feeling that there is truly no rest for the weary…let us be 'better angels one for another'…for the rewards of a life together as the dwelling place of our Lord are glorious indeed…
…amen
Photo by Fabio Comparelli on Unsplash