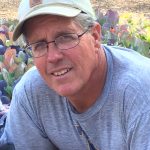 Our Pastor
David Frost has been serving as the church pastor since early 2009.  Prior to accepting the pastorate he was involved in both Youth and Music Ministry at the church since 1978.  His father, Rev. James Frost served the church from 1966 until his retirement in 1991.  David received his Master of Divinity Degree from New York Theological Seminary in the spring of 2009 and a Bachelor's Degree in Philosophy from Eisenhower College in 1977.
We have all experienced that moment of Divine clarity and heard Jesus call us to worship together in this beautiful church built on love..hope..& faith in a higher power. I leave church on Sundays with a renewed spirit and my heart fills with God's eternal love. I am truly blessed to know these wonderful people Amen.. praise Jesus holy name.
Cindy M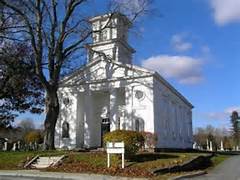 The church, the buildings (Grange and Fellowship Hall), and the cemetery have an amazing history dating back to the 1700's. Revolutionary war heros, Sybil Ludington and her father Colonel Ludington are buried in the cemetery behind the church. Click below to read more about it on historicPatterson.org.